Antique 110 year old Roe Deer Shield
Sale price Price $135.00 Regular price $181.00 Unit price / per
Antique Roe Deer Shield
1910 (111 years old)
AUCTIONING ON EBAY. CLICK TO BID. 
Surviving over 100 years on earth!. This beautiful piece is for any collector. 
This is the oldest piece in the store, next to an Antique Cyclopedia.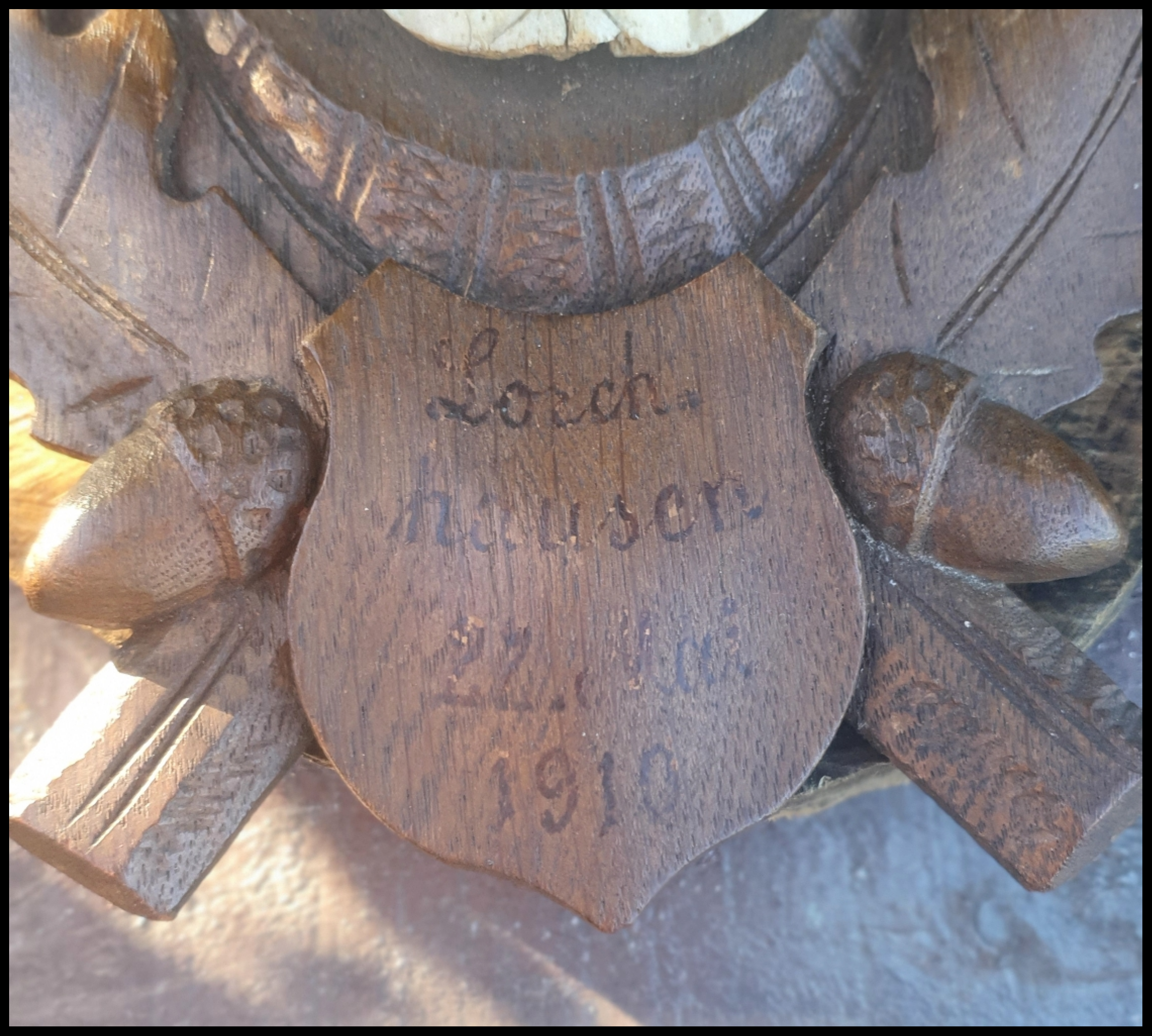 The wooden shield has minor chips, and one leaf missing (please refer to the images for a close up). It could be repaired if you wish, or left in it's current antique state.
The skull cap itself, with very large (for a Roe) Antler, thick pearling and connections at the pedicle. It is a very impressive display.
He will be carefully wrapped, with a little gift, and sent via express post 🖤