Roe Deer Capreolus Buck Skull *FREE GIFT included*
Sale price Price $140.00 Regular price $200.00 Unit price / per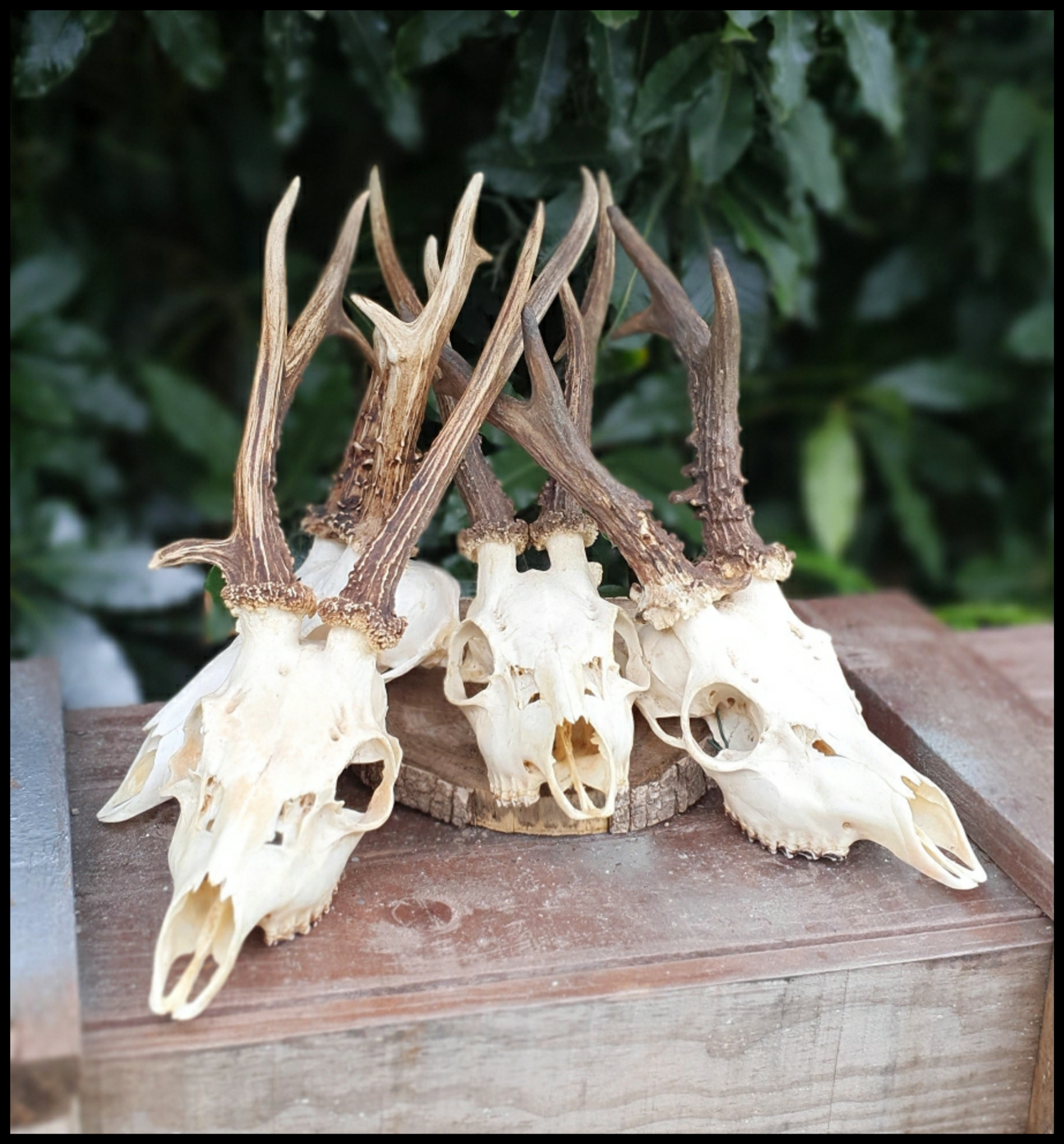 Capreolus capreolus
'A -Grade' European Buck with Abnormalities. You all know I love and respect the freaks in the Taxidermy world. This guy in particular is special. He has an almost mushroom shaped antler growth in the left, and significant dental disease to one jaw. 
The graceful and small Roe Deer, a European species that is a reddish brown colour, and usually doesn't weigh more than 60kg.
An interesting fact about Roe, is they can begin to re-grow their antlers immediately after shedding, where as other Cervids have a slow period. 
Each specimen was hand chosen and carefully imported from Europe.