*Broken Tine Tip* Roe Deer Capreolus Buck Skull *FREE GIFT included*
Sale price Price $85.00 Regular price Unit price / per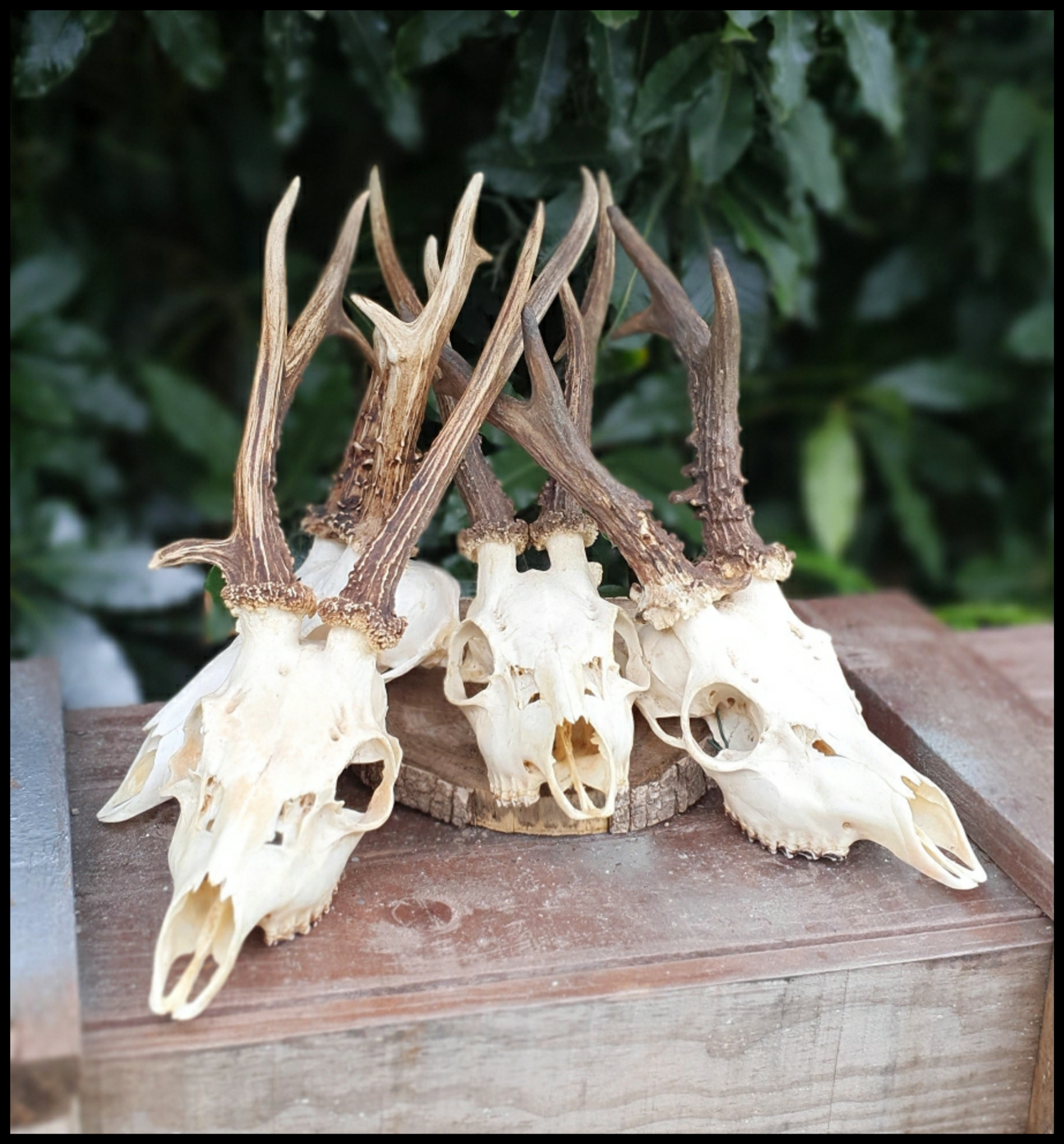 Capreolus capreolus
Beautiful European Buck skull, with one broken antler tine tip *see images*.
He is otherwise a perfect specimen.
The graceful and small Roe Deer, a European species that is a reddish brown colour, and usually doesn't weigh more than 60kg.
An interesting fact about Roe, is they can begin to re-grow their antlers immediately after shedding, where as other Cervids have a slow period. 
Each specimen was hand chosen and carefully imported from Europe.